A visit I made to one of the premiere design exhibitions in the U.S., KBIS (Kitchen and Bath Industry Show) is an important venue at which to see major kitchen design elements (besides kitchen cabinetry and appliances) such as flooring. It's a great opportunity to experience complete looks and analyze kitchen design trends. Looking downward was very interesting and fun!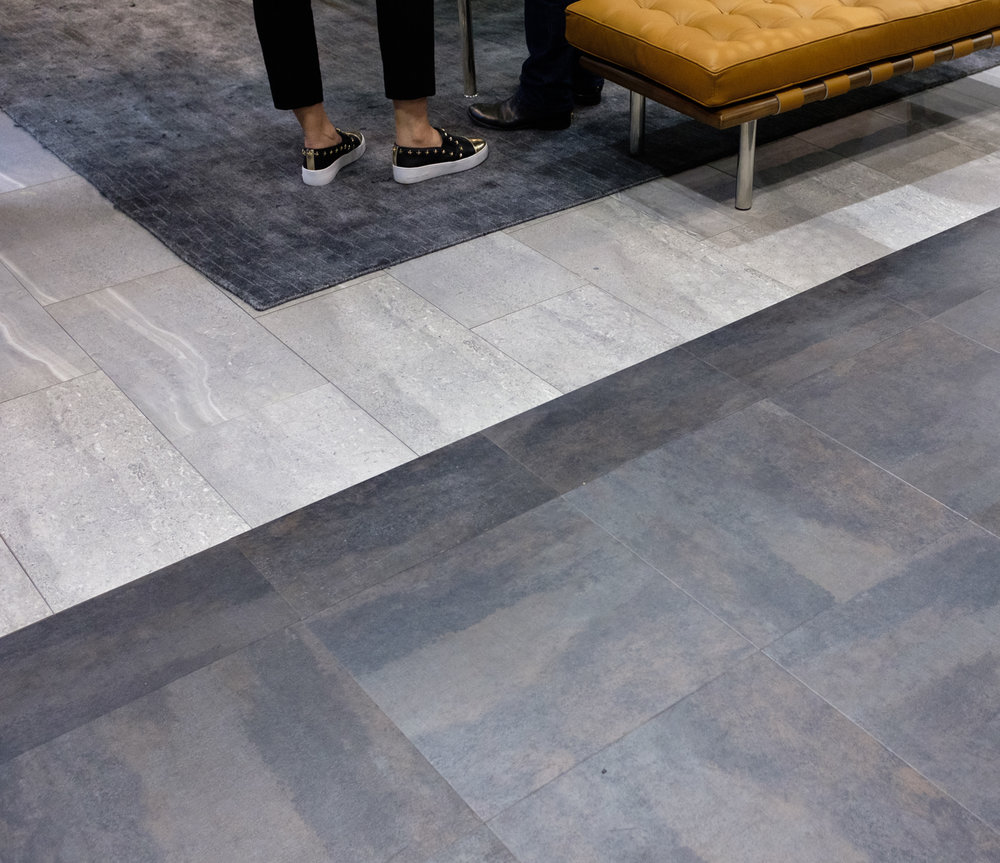 CONTRAST
is a trend
lights and darks used together was a major flooring trend
Gray flooring for 2019 remains a strong trend. And, it has pleasant tones! Grays with blue shades, lots of warm, muddy tones, even with barely perceptible touches of green in wood and ceramic flooring are prevalent.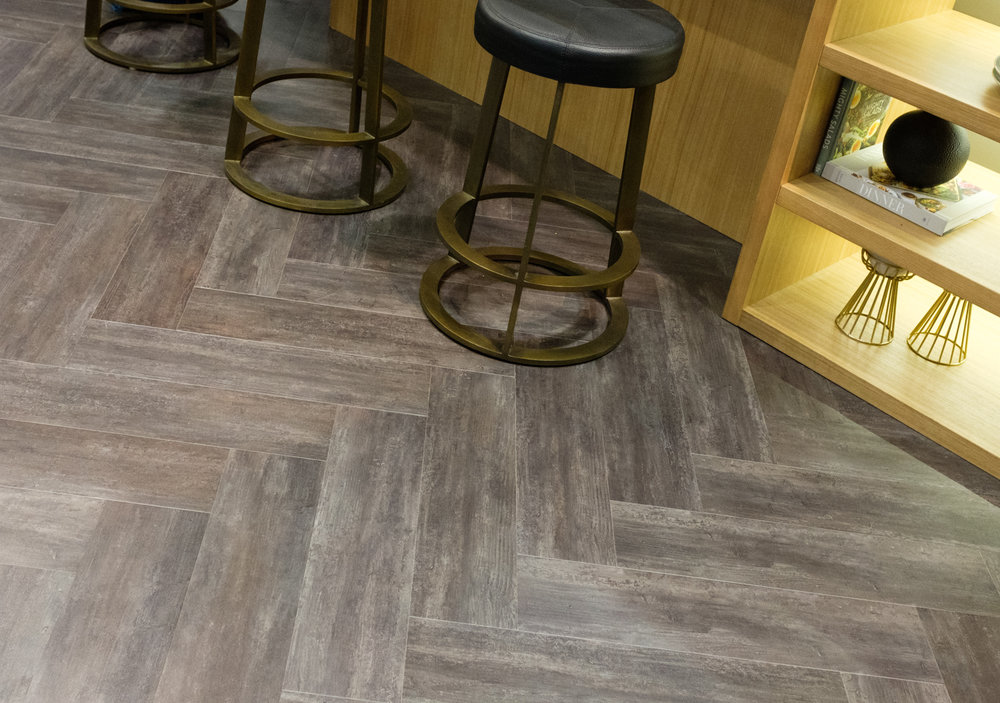 It's interesting how gray flooring can look earthy. Maybe it's a concrete, textured connotation that comes across in some flooring. When gray and brown are mixed in wood flooring, it's an aged look, one that has an authentic element.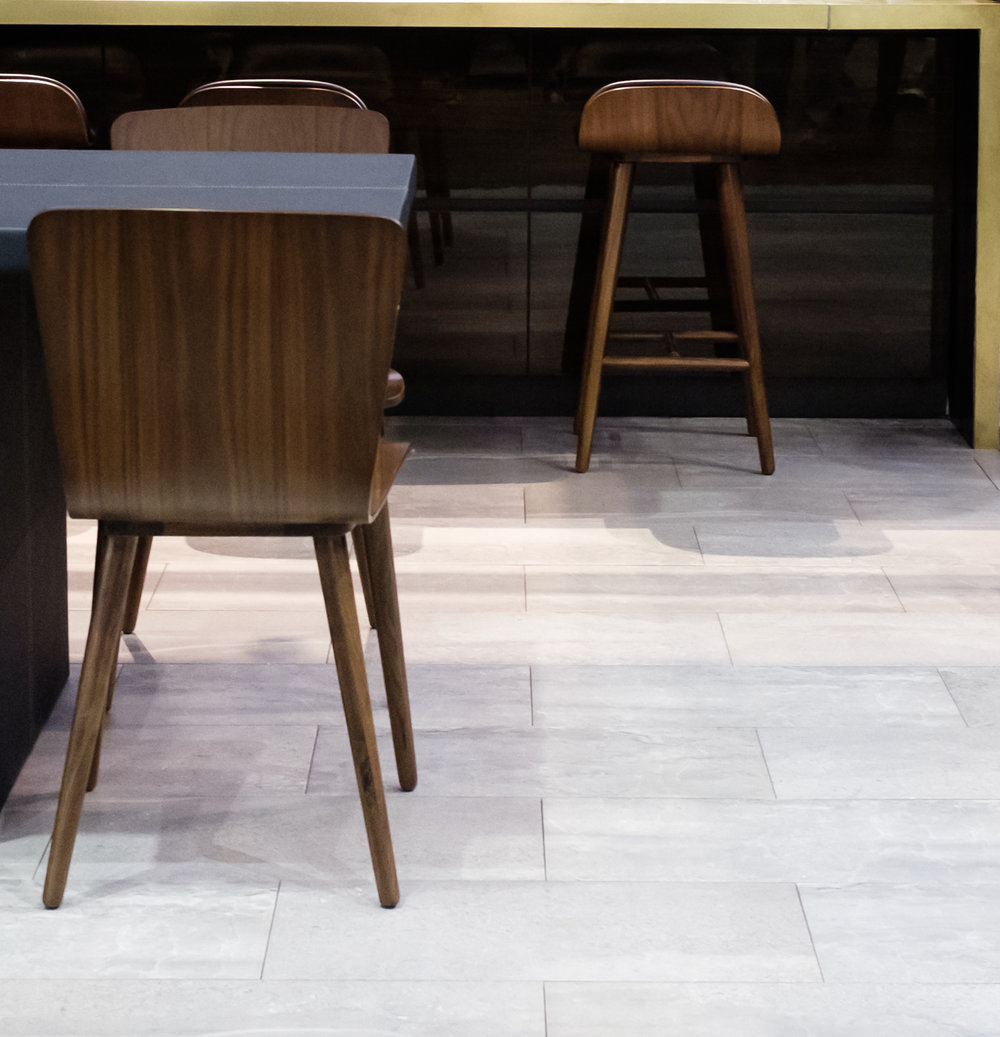 The lighter shades of gray flooring feature a stylish look. Light gray floors also reflect a sort of soft Scandi and more modern style and you always experience an enhanced feeling of spaciousness with light colors. My own wood floors are painted white in my living room and I love the contrast of lights and darks in the room.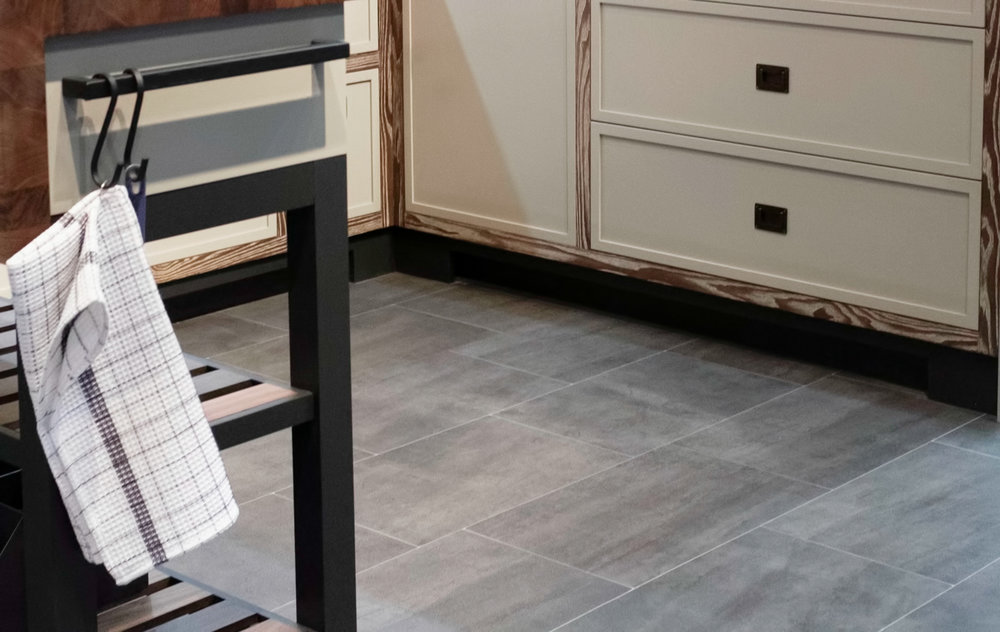 Medium tone gray ceramic tile appear soft and always hide a multitude of problems, spills and other unfortunate mishaps! Not too light, not too dark, the middle tones of any color is always the way to go to put off cleaning for another day or three.
Dreamy, flowy,
light grays
Grays can be SO stylish! When you talk about "a designer look", gray floors are a key piece to a room that appears different, unique and definitely has a cool factor. Gray as a foundation for a room's color palette allows one to use warm colors to exploit a warm/cool contrast theme, and, of course, it's a neutral that works with every color for maximum design flexibility.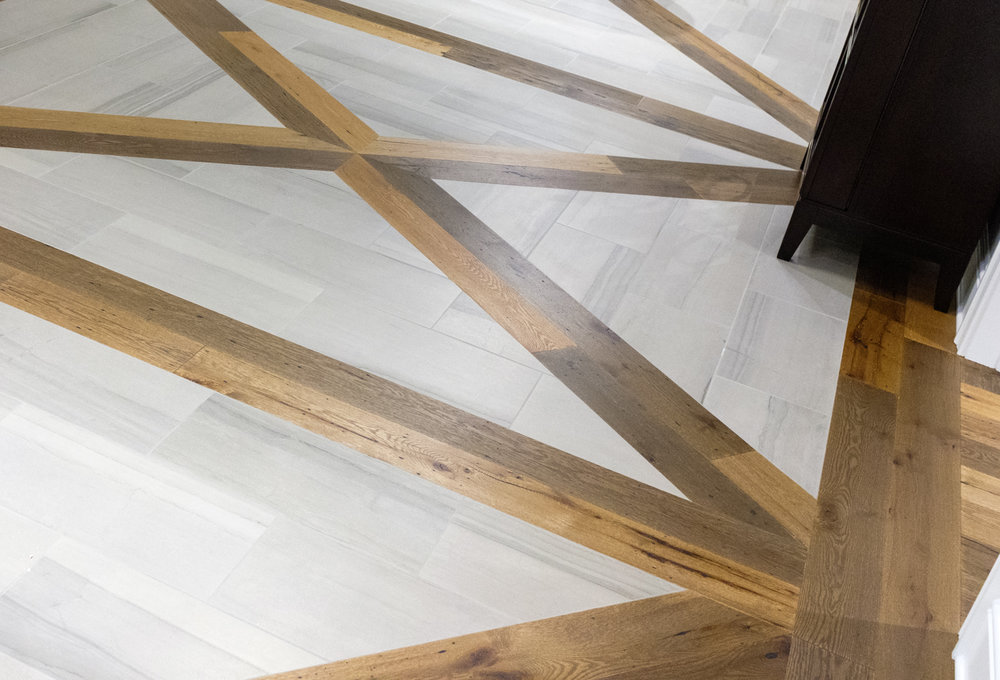 Gray is elegance
soft, authentic, easy to coordinate with any color
These images reflect the latest trends in gray flooring for 2019. Don't forget, the kitchen floor is a critically important design element. You can select flooring first to drive all other colors and finishes or coordinate the color after you have chosen cabinet finishes but always consider surrounding rooms. One word of caution – gray has been a hot neutral for a few years and there is no telling how long the gray train will continue. If you love gray, my advice is to look for a flooring material that has some authenticity to it in texture and color. Best to have materials be trend-invisible!